Reviews
---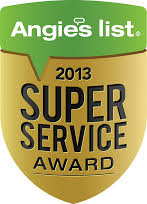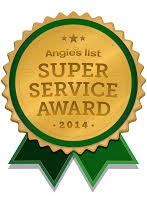 Check Out Some Of Our Raving Reviews From Angie's List®
Members

"Excellent! The colors for grout were perfect. Looks like we have 2 new bathrooms. Technician was professional. Owner was professional and clear in what was needed and options."

- Chris, Farmington MI
---
"David the owner is extremely professional. This caulk & grout guy Tom did a quality job. They both informed me of the best way to get my job done for the lowest price."
- Susan, Harrison Township MI
---
"Dave came out & gave a thorough estimate & explanation. I decided not to look anywhere else after his explanation. I booked. He sent 2 technicians, so we were not tied up for 2 days - job only took 1 day! It looks absolutely great! So pleased! The company was a pleasure to work with from start to finish, very punctual. The techs were great, friendly, and very professional!"
- Carrie, Brooklawn MI
---
"Everyone was professional. On time, cleaned up & very nice to have in my home. Would recommend to anyone."
- Shirley, Bloomfield MI
---
"Cleaned the grout in my shower and on the tile floor. Re-caulked in two bathrooms. Looks great. I like that they were able to clean the grout rather than just completely re-grout everything. Fantastic attention to detail, from the estimate to the work performed."
- Peter, Troy MI
---
"Owner came out to provide estimate. He was on time and did a very detailed estimate. Gave us options of what we needed. The workmen that came out to do the work were right on time. They were careful not to damage the wood work and carpeting around the tile area. They did a very complete job and wanted to be sure we were completely happy before they left the house. Wonderful experience. Our grout and tile look like new."
- Charles, Canton MI
---
"Arrived as promised; pleasant, knowledgeable gentleman; awesome job recaulking my tub and tile!"
- Kathryn, Grosse Pointe Farms MI
---
"Very professional from estimate to completion. Service was prompt, courteous and completed quickly and well. I would/will hire them again should the need arise and recommend without reservation."
- Sherri, Sterling Heights MI
---
"David contacted me promptly with information and scheduled an appointment to my schedule. Technician was prompt, courteous and did a wonderful job. My tub and tile looks like new. The cost and the estimate were the same. I would recommend the company for any future work."
- Janet, Garden City MI